ABOUT US
Workskills International specialises in vocational education, management consulting, workplace training & skills recognition to develop your workforce capability & deliver unique programs for the hospitality, training & general industry sectors. Workskills is recognised as an industry leader in workforce education and training. We have developed recognised and trusted relationships with governments, training providers & key industry partners throughout the world.
We collaborate with RTO's & other service providers to offer fully accredited certification in the hospitality, business and training & assessment qualifications. We also offer a wide range of non accredited courses specifically designed for your workforce requirements. Our clients include, vocational training colleges, hotel groups, cruise lines, hospitality corporations, tourism authorities and government agencies within Australia and international markets.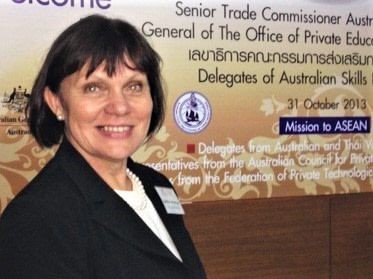 With over 30 years experience with TAFE & previous roles in the industry Christine is recognised as one of Australia's leading educators in the hospitality, food & tourism sectors. Her contribution both nationally and internationally to vocational education has been rewarded with the NSW Government Ministers Award for Excellence in Teaching and Outstanding Contribution to the Profession of Teaching. Tourism Training Australia has also recognised Christine with a prestigious National Training Legends Award and she has led her team in winning the highly coveted national award for Quality Training and Business Relationships.
Christine has extensive experience with many large corporations and training institutes across Australia and Internationally including the Philippines, China, Vietnam, Canada, Hong Kong, Italy and Thailand in vocational education, training and assessment. Her extensive knowledge of the industry and its needs ensures our clients of appropriate and effective results.
Christine holds internationally recognised qualifications in all areas of training & assessment.